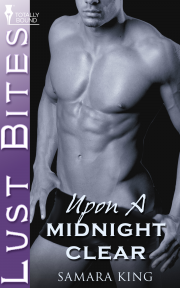 Upon a Midnight Clear
Carter James was the only present Drea Michaels wanted to unwrap this Christmas. She has only a few steamy nights to seduce the man she's loved for years. Drea will have to play dirty if she wants to break Carter's relationship rules: No dating friends. What good are rules, if they can't be broken?
Carter has resisted every temptation imaginable since meeting curvaceous Drea. He's not the kind of man who believes in forever, but when Drea pushes him past his sexual restraints, one touch may not be enough!