To love and protect.
The LAPD's First Defense division deals in preventing and addressing security threats that affect the client's well-being, identifying, assessing and controlling risks. But there was one risk none of the division's specialist could calculate: blending into the worlds of the social elite, while intertwining hearts and dodging bullets.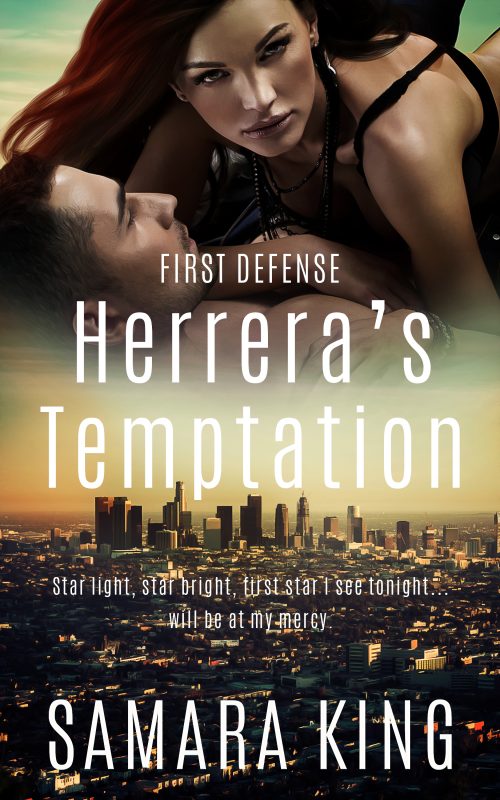 While dealing with the death of her father, Rodrigo, the last thing specialist Larisa Vega wanted to do was work with sexy and infuriating Nicolas Herrera – the man she blamed for her father's death. Never one to let a challenge overcome her, Larisa puts aside her anger in order to take down the Starlight Rapist before he makes actress Dara Estes his next target or before she gives in to Nic's seductive pull.
More info →
As a one of First Defense's top field detective, Theodore "Teddy" Dubois calculates not only his moves but the hidden enemy. He didn't factor in the red-hot sexual tension between him and Aubrey to be off the charts and couldn't think of a time when he didn't want to put on his normal airs to impress her for a moment or a night. For the first time ever, he wanted more.
More info →
Five years later, Celebrity Fixer and ex-First Defense team member Maya Easton is forced to work with ex-husband, Elijah Grayson again, not to protect the recovering Fdrug addicted musician she manages under her successful firm, but for her livelihood due to a deranged fan's threats.
Eli could barely keep his eyes off his ex from the moment she entered the department door. Maya Easton had captured his heart many years ago and wanting her in his bed, his life hadn't changed over time, despite the fact she'd walked away from him and their marriage.
More info →