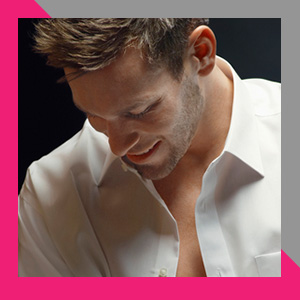 Durant Kane
Undercover Agent – Enforcer
Description: Blue eyes close-cropped blond hair, tall muscular build.
Astrological Sigh: Pisces
Background: Loner, loves taking on risky cases
Story Featured: Sweeter Than This
Romantic Interest: Elle Taylor
Liam Avery
Business Mogul
Description: Tall frame, dark-brown hair
Astrological Sigh: Sagittarius
Background: Playboy use to getting what he wanted until he couldn't have Reese. What's one indecent proposal between former loves?
Story Featured: The Panty Affair
Romantic Interest: Therese "Reese" Simmons

Coye Rayven
Co-Owner of the Scarlet Manor/Deiwalker Vampire
Description: Honey-toned skin, long, black shoulder-length hair, dark eyes
Astrological Sigh: Aries
Background: Twin brother to Cyrus Rayven, Bad boy, indulges in every sensual pleasure available to him and what better way to enjoy his time than seducing Noely, though it's his brother she was after.
Story Featured: Scarlet Ties: Tempted
Romantic Interest: Noely Lamont

Jordan Harris
Business owner – Wrongly Accused
Description: Six-three, dimples, nut-brown complexion
Astrological Sigh: Libra
Background: Refused to give up on the love of his life, Belle wants redemption with the woman who owns his heart.
Story Featured: Hot to the Touch
Romantic Interest: Belinda Giles

Nicolas Herrera
Head of Vega, Herrera & Associates – Security Expert
Description: Olive-toned skin, hard-body physique, rugged, and smoldering eyes.  Moves like a big cat – wild, fluid.
Astrological Sigh: Leo
Background: Natural protector, widower of his wife, Graciela.
Story Featured: Scarlet Ties: Herrara's Temptation
Romantic Interest: Larisa Vega

Garrison Fox
CEO of Fox Entertainment and Media Group
Description: eyes, chiseled looks, café au lait skin
Astrological Sigh: Virgo
Background: Head of the Fox family and Chicago's wealthiest – and once upon a time its – Ultimate Bachelor ntil he fell in love with Ria Phillips live on reality T.V.
Story Featured: In the Public Eye
Romantic Interest: Rial Phillips Fox